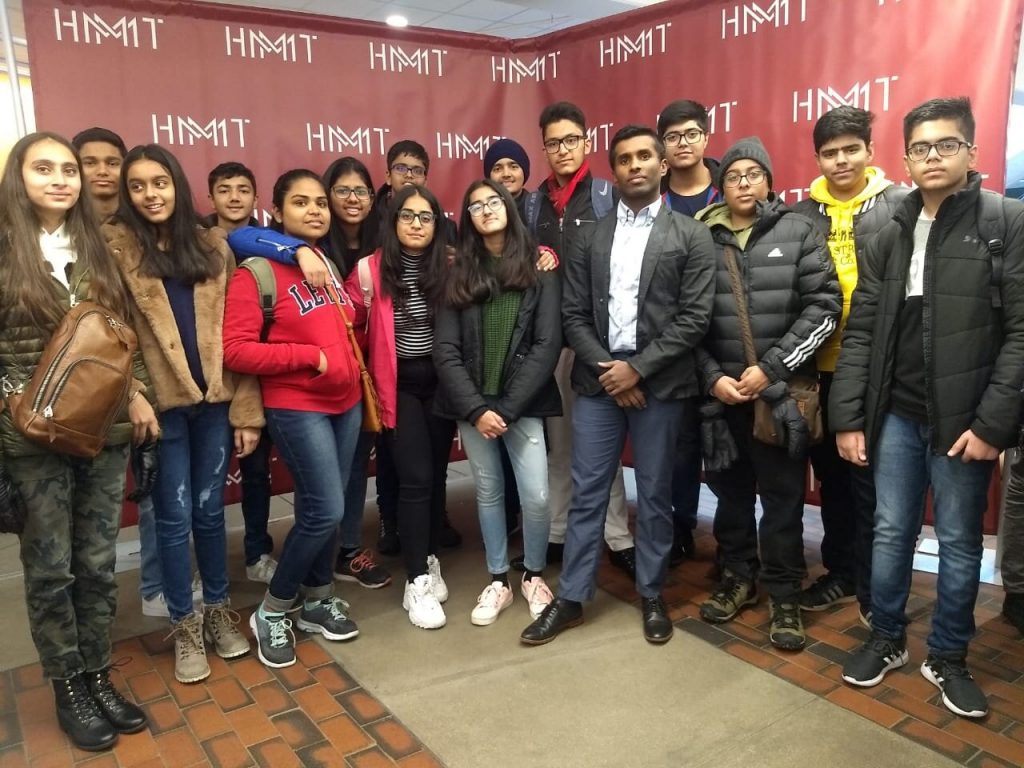 Founded in 1998, HMMT is one of the largest and most prestigious high school competitions in the world. Each tournament draws close to 1000 students from around the globe, including top scorers at national and international olympiads. HMMT is organized by Harvard, MIT, and nearby schools.
Join groups of students as they take a tour of major American cities, participate in enrichment seminars and workshops and compete in an international math tournament!
Many American and British universities recognize competition results. If you have experience of participating in this competition and have the awarded experience, you can stand out when applying.
Explore the culture in the US
In addition to the competition, students will have the chance to visit Harvard University, MIT University, Yale University, Princeton University and Columbia University to learn more about their application processes and admissions standards. We will also visit some famous cultural tourist attractions, such as the Statue of Liberty, Times Square, Fifth Avenue, and th Metropolitan Museum of Art, Outlets.
Training Workshops and Seminars
On top of tournament experience and visiting campuses and famous landmarks, students will also get the opportunity to participate in the suite of enrichment seminars and lectures that make up our 'core curriculum', with lessons on problem solving to leadership.
Participants selected by schools:
TLUPS can provide tests for schools to select students, schools can also recommend students according to daily scores. Schools need to register in teams consisting of 6-8 students.
For individual participants, TLUPS will organize their team selections.
TLUPS will provide students with detailed competition rules and testing problems. Prior to the tournament, there will be optional weekly online sessions in the fundamentals of math competition. During the enrichment program (prior to the actual tournament), there will be daily practice sessions.
All the participants will be awarded certificates of "Harvard-MIT Math Tournament Participation" which are approved by TLUPS and MAA-IPG.
4PM – Arrive at JFK Airport
5PM – Travel to Philadelphia hotel
7 PM – Dinner
8 PM – Rest for the evening
7 AM – Breakfast at hotel
8 AM – Leave for Philadelphia downtown
9:30 AM – UPenn university tour
12:30 PM – Lunch
2 PM – Philadelphia art museum
4:30 PM – Visit Old City Philadelphia
6 PM – Return to hotel, dinner
7 PM – HMMT Training
7 AM – Breakfast at hotel
8 AM – Travel to Boston hotel
2 PM – Arrive at hotel, Lunch
4:30 PM – MIT Tour
6:30 PM – Dinner
8 PM – Return to Boston hotel, HMMT Training
6:30 AM – Breakfast
8 AM – Travel to Harvard University
9 AM – Harvard University tour
11:30 AM – General round exam 
1:15pm – Theme Round
2:30pm – Team Round exam
3:30pm – Lunch
5 PM – HMMT Awards
7 PM – Post-tournament celebration dinner
9 PM – Return to Boston hotel
7:30 AM – Breakfast
9 AM – Head to Boston downtown
10 AM – Boston city tour
12:30 PM – Lunch
2 PM – Depart for New York hotel
5 PM – Arrive at hotel, rest
7 PM – SEP workshop
8 PM – Dinner
7 AM – Breakfast
9 AM – Travel to NYC downtown
10:30 AM – NYC hop-on/hop-off tour
1 PM – Lunch
2PM – Continue NYC Tour
6:30 PM – Dinner
8 PM – Return to hotel
8 AM – Breakfast
10 AM – Packing/Shopping free time
1 PM – Lunch
3 PM – Leave for JFK Airport by shuttle
10 PM – Departing flight from JFK