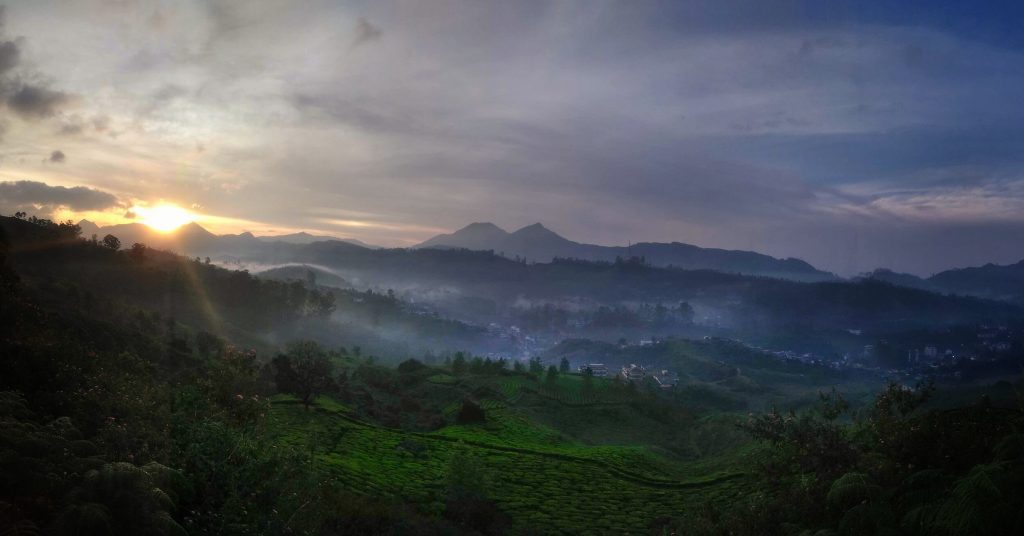 Come to Munnar and participate in an unforgettable experience, filled with intensive training in fundamental and advanced mathematic competition, exercises and practices for a healthy, flourishing body, and workshops teaching a broad set of valuable, applicable skills.
In this training camp, students will gain knowledge in 3 fundamental skills and competencies: teamwork and leadership, creative math competition and physical wellness. Students will get trained rigorously in these core set of skills through training workshops, seminars, and activities that take place over an intense and exciting 6 day camp set in a resort in the beautiful city of Munnar, Kerala. Upon graduating, the program ultimately culminates in all succesfully participating students being invited to the United States Math Olympiad Trials, being held in India for the first time.
Many American and British universities recognize competition results. If you have experience of participating in this competition and have the awarded experience, you can stand out when applying.
Explore the beauty of Munnar
One of the biggest tea-plantation areas of South India, Munnar is one of the most beautiful and popular hill-stations of Kerala. Situated on the banks of three rivers- Mattupetti, Nallathanni and Periavaru. The camp is situated in an extensive resort in Munnar, with wide open spaces and resources for students to train rigorously.
Training Workshops and Seminars
On top of tournament experience and visiting campuses and famous landmarks, students will also get the opportunity to participate in the suite of enrichment seminars and lectures that make up our 'core curriculum', with lessons on problem solving to leadership.
Leadership and Teambuilding
Leadership and teamwork are useful in a huge range of contexts, whether academic, professional or social. This workshop series hones the skills that students will be required to be effective leaders and good team players
Public Speaking and Debate
This workshop teaches students how to improve their skills in presentation and argument, addressing a variety of topical issues and culminating in a full, formal debating competition
The core of the entire camp, this workshop trains and coaches students in olympiad-level math competition, including individual and team components.
Participate in a crucially under-developed aspect of a well-rounded and healthy student life in this physical wellness workshop, with students being lead through fun and educational physical health and activity periods.
In an era where the climate seems increasingly volatile, humanity is realising the great impact that we have on our planet. This new workshop for 2020, will teach our students how they can contribute to a sustainable environment, not just individually, but on a wider scale
This series of workshops deals in a broad set of topics that fall under preparing for higher level education, including expert counselling on applications, resume building, essay writing and cultural awareness and training.
A fluent command of the English language.

A deep passion for math and enrichment
Priorities for students who have gained an Honours Program certificate with TLUPS in the past
Priorities for students
Students must be aged between 13 and 18 at the time of the Math Training Camp.
There are a limited number of places for each course, places are assigned on a first come, first served basis.
Registration and Payment Process
Step 1: Application and Selection
Click the Sign up button above to sign up, selecting the Munnar Olympiad Training Camp (among any other programs of interest) on the form.
Step 2: Qualification Evaluation
Within five working days after the application is received, TLUPS staff will contact the student who signed up, evaluate the qualification or arrange a telephone interview.
Step 3: Confirmation
After passing the qualification evaluation, the student will sign the contract and pay for the camp.
Step 4: Preparation
TLUPS will provide access to online orientation and training sessions that give instruction and academic materials for students to learn in advance. TLUPS will also provide a digital guidebook which will give all students a detailed instruction on preparing adequately.
Step 5: Study Abroad
According to the agreed upon itinerary, TLUPS will provide final instructions for the meeting time and place in Kochi, to start your adventure!
10 – 12 PM: Arrival to Kochi
1 – 5 PM: Arrival to Munnar Camp resort
5 – 6:30 PM: Dinner
7 – 9 PM: Orientation Exercises
10 PM: Lights Out
7 AM: Wake-up Call
7:30 – 8:30 AM: Beginner Yoga
9 – 10:30 AM: Breakfast 
11 – 1 PM: Research Methodology Lecture
1 – 2:30 PM: Lunch/Free-time
3 – 4:30 PM: Introduction to Debate
5 – 7:30 PM:  Beginner Olympiad Math 
8 – 9:30: Dinner
10 PM: Lights Out
7 AM: Wake-up Call
7:30 – 8:30 AM: Preliminary Hike
9 – 10:30 AM: Breakfast 
11 – 1 PM: Puzzle Hunt
1 – 2:30 PM: Lunch/Free-time
3 – 4:30 PM: University Preparation Lecture
5 – 7:30 PM: Advanced Olympiad Math 
8 – 9:30: Dinner
10 PM: Lights Out
7 AM: Wake-up Call
7:30 – 8:30 AM: Self-Defence Training
9 – 10:30 AM: Breakfast 
11 – 1 PM: Dramatic/Improv Performance
1 – 2:30 PM: Lunch/Free-time
3 – 4:30 PM: Debate Team Rounds
5 – 7:30 PM:  Individual Math Olympiad Testing Rounds
8 – 9:30: Dinner
10 PM: Lights Out
7 AM: Wake-up Call
7:30 – 8:30 AM: Second Preparation Hike
9 – 10:30 AM: Breakfast 
11 – 1 PM: Art of Leadership Seminar
1 – 2:30 PM: Lunch/Free-time
3 – 4:30 PM: Red Cross Training
5 – 7:30 PM:  Team Math Olympiad Testing Rounds
8 – 9:30: Dinner
10 PM: Lights Out
6 AM: Wake-up Call
6:30 – 9:30 AM: Final Assessment Hike
9:30 – 10:30 AM: Breakfast 
11 – 1:30 PM: Final Debate/Teamwork Assessment
1:30 – 2:30 PM: Lunch
3 – 4:30 PM: Individual Final Rounds of Olympiad Math Training
5 – 7:30 PM: Team Final Rounds of Olympiad Math Training
8 -10 PM: Dinner/Celebration
11 PM: Lights Out
8 AM: Wake-up Call
8:30 – 10: Breakfast
10:30 – 2 PM: Travel to Kochi
3 – 6 PM: Return Home